The 2022 Subaru Love Promise Community Commitment Award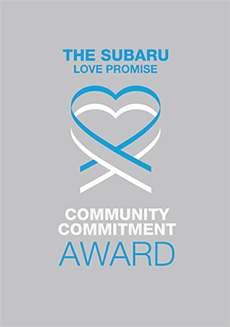 We've been nationally recognized for our dedication to our community and the Subaru Love Promise.
We're honored to receive the 2022 Subaru Love Promise Community Commitment Award. This award nationally recognizes Subaru retailers who are making the world a better place while demonstrating an outstanding commitment to supporting passions and causes in local communities. These efforts are focused in important areas such as the environment, community, health, education, and pets.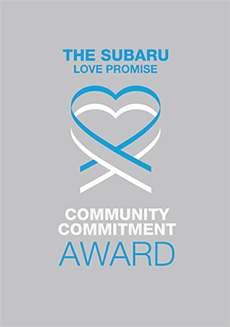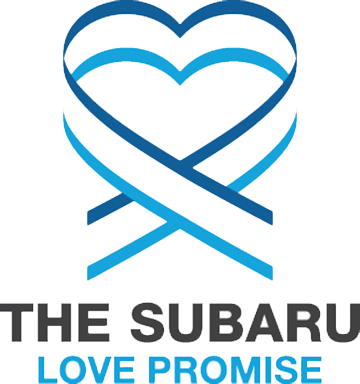 What is the Subaru Love Promise?
Subaru and our retailers believe in making the world a better place and the Subaru Love Promise is our vision of respecting all people. This is our commitment to show love and respect to our customers and to work to make a positive impact in the world.
How is Hunter Subaru dedicated locally to the Love Promise?
Our Love Promise can be seen in various partnerships with local charities and non-profits. We're grateful for the opportunity, not only to be a part of our community, but to serve it as well.
Blue Ridge Humane Society
Boys & Girls Club of Henderson County
Mission SECU Cancer Center
Love Promise Stories from Hunter Subaru
Subaru and Hunter Subaru believe in making a positive impact on the communities in which we live and work. We uphold that belief through our Love Promise Community Commitment. Every month, we select inspiring stories from customers and partners from around our area who strive to support our collective commitment and feature them here
Hunter Subaru is making our community a great place to live! - Jenn T
Conserving Carolina is so grateful to Hunter Subaru for sponsoring our annual Conservation Celebration fundraiser in 2022! Together we celebrated new trails, the protection of natural spaces, clean water, and everything nature. We raised $124,000 for new projects like the Ecusta Trail rail trail that will connect Hendersonville to Brevard, restoration of natural habitats along the French Broad River, and field trips to Bearwallow Mountain for school children in our region. Conserving Carolina thanks Hunter Subaru for believing in our mission to protect, restore, and inspire appreciation of the natural world and all of their community support.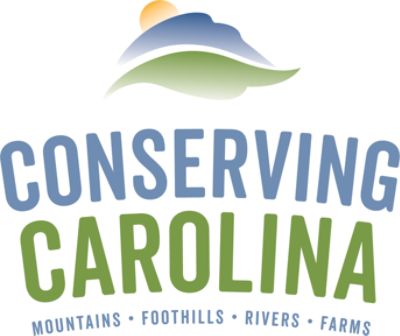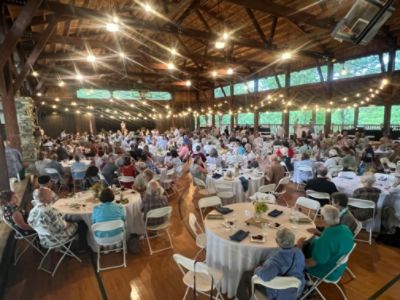 ---
Smokey's Full Circle Story - Whitney D
During Subaru Loves Pets month, we were able to find a home for our most beloved and deserving "underdog" named Smokey. In our line of work, we connect with many people and their pets whether it is through adoptions, community support, or even our thrift store. When it comes to animals we help through our Community Support Services, we sometimes develop even longer relationships with those families because of how often we see them. Those connections sometimes come full circle, and we end up helping these animals again if they need a new home. Smokey is a dog that our Community Support Team helped for several years to get a fence built for him as well as being neutered and making sure his vaccines stayed up to date. Every interaction with Smokey was a positive one, and he was the best medical patient during our vaccine clinics. These ongoing interactions turned into a great love and fondness for Smokey and his well-being. When our staff discovered that his owner passed away, they wanted to make sure Smokey was still being cared for. Unfortunately, his owner's family tried their best to care for Smokey, but they could not commit to giving him a new home. Now being a large senior dog with a few hearing issues, we knew that his options may be limited, and a rehoming process would take a while for Smokey. Since we already knew Smokey's personality, medical background, and where he came from, we agreed to take Smokey into our care and give him another shot at a happy life! It can be so confusing when an animal loses their owner unexpectedly, and we wanted to try to give Smokey some sense of familiarity and comfort. When he arrived at our Adoption Center, he quickly stole all of the staff's hearts and they couldn't get enough of his easy-going and sweet demeanor. Despite being the definition of a gentle giant, we knew he may hang out with us a bit longer than other dogs. Smokey is around 7 years old, with some hearing loss along with needing to lose around 10lbs. Smokey required a pricey allergy medication called Apoquel, a medication for chronic dry eye, joint supplements, and a bit more medical care than our average dog. He ended up in foster care with one of our adoption counselors for almost a month before finding his new family, 50 days after arriving at our Adoption Center for adoption. Smokey's new family was probably the most perfect ending to his stay with us because it truly became a full-circle story after Erin and Matt decided to bring Smokey home. The husband is a first responder who had first met Smokey while working after responding to calls where Smokey's original owner who passed away needed assistance. When they heard about him arriving at Blue Ridge Humane Society, they couldn't stop thinking about him and finally reached out to us to meet him and do a dog meet. Not only are they a hard-working family that treats their dogs like they were children but their other two dogs, Brutis and Princess Diana were also adopted from our organization. Here is more from Smokey's adopter after our initial check-in: "When we did the dog meet the boys were the first ones to get along. It was like they had known each other forever. They were immediate friends. Despite his medical things, Smokey is a gentle easy going dog and deserved the best. He is one of the sweetest dogs I have met and we are so lucky to have him!" We are so fortunate to have been a part of Subaru Loves Pets and love that we can share Smokey's, Love Promise Story. It truly takes a village to help create happy endings for animals in need of loving homes. We are thankful for everyone's support and amazing adopters like Erin and Matt!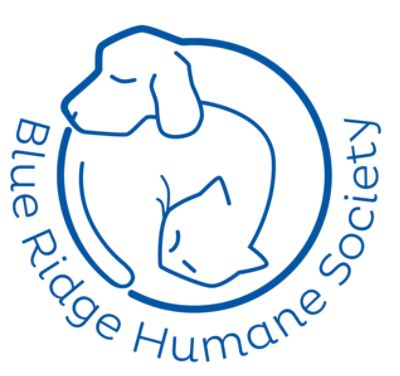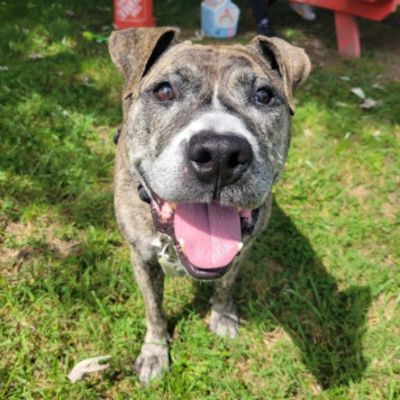 ---
45 Animals Adopted at Hunter Subaru - Kate R
Hunter Subaru partnered with WLOS, the local ABC affiliate, to hold a multi-county pet adoption event with over 10 shelters and rescues. We had 45 dogs and cats adopted during the day. The event was held at Hunter Subaru, where all animals adopted received a Subaru WRX toy, and those adopted from Blue Ridge Humane Society received the new parent's kits from Subaru. 
---
Trick or Trail 5k leads the way for health, wellness and the arts at the Boys and Girls Club - Daphne K
Runners at the 8th Annual Trick or Trail 5k were delighted to start and finish the race this year in Downtown Hendersonville at the Farmers Market. The annual event is typically held in Dupont State Forest and was relocated this year due to construction. Families, friends and kids of all ages showed up and ran their hearts out on October 22nd for the first race to start and finish at the Farmers Market. The race benefitted three local non-profits - the Henderson County Boys and Girls Club, Friends of Dupont and the Friends of Downtown Hendersonville. Our goal was to have 100+ art supplies to donate to the Boys and Girls Club and we blew past our goal! We had a blast collected the supplies and giving them to the kids at the club. The race also helped the City of Hendersonville to fund their SNAP program, which allows locals to get fresh fruits and vegetables at the Farmers Market with special vouchers. Thank you Hunter Subaru for your commitment to community and to helping these events take place to support our local non-profits and charity partners and the runners too!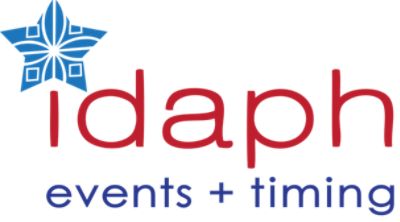 ---
We are beary grateful for Hunter Subaru - Daphne K
The 3rd Annual Black Bear Half Marathon & 8k brought nearly 700 regional and local runners to Hendersonville on Sunday, October 9, 2023. Goals were achieved and lives were changed! There were nearly 200 runners in the 2nd Annual Appalachian Trilogy that day!! (Runners completed three out of four half marathons on the iDaph Events schedule in 2022!) Thanks to Hunter Subaru we were able to give back to the Jackson Park Flood Fund to raise money for the portion of the greenway that constantly gets flooded and connects Jackson and Patton Parks. And the race supported the Friends of the Oklawaha Greenway and their preservation and conservation of the beautiful greenway in Hendersonville. And then finally money was raised for iDream Athletes Foundation and for scholarships for youth and adults that need assistance with race entry fees and equipment. Thank you Hunter Subaru for your continued support of these community events!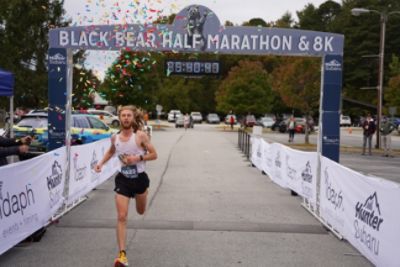 ---
Thank for making this car buying experience less stressful - Jean G
Many thanks for making this car buying experience less stressful and let you know how pleased I am with my first Subaru. It was helpful to join Nancy this spring when she was having her car serviced so I could meet Brandon. In June I returned with my nephew to "build" my car and was glad to have Brandon's help. How special to get my car two months later and spend time with Jackie to finalize the sale. Brandon knew my license had expired (it took two months to get an appt. at the DMV to get a Real ID) so then had an email from Jackie saying there was a problem getting my car title. By that time I had a copy of the new license that I sent to her. Ten days after getting the car, it was so helpful to have time with Laura to have a "tutorial" on the many features of my new car. She patiently answered the questions that were four pages long. This past week I drove to W. Jefferson and was so pleased with how the car handled on the curvy roads, the gas mileage, and the helpful navigation system. Thank you for making this buying experience less stressful for me. I got my last car from AAA and all the cars during the previous 50 years were assisted by my father who died in 2016 at the age of 109. He was a professor and preacher but loved buying/trading cars!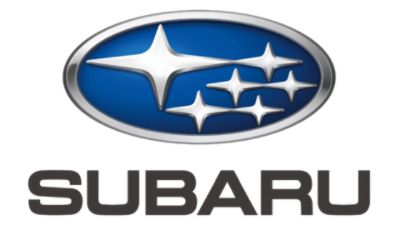 ---
Rosman Elementary Receives Donation from Hunter Subaru - Robert D
Rosman Elementary has a motto of teaching everyone take everyone. Hunter Subaru was proud to partner with Rosman Elementary for Subaru Loves Learning this year. Randy Hunter and Kate Redmond met principal, Robert Dinsdale, to deliver a bunch of school supplies and milkweed boxes for the students to enjoy this year, along with the Adopt A Classroom program. The teachers are eager to use the boxes in the outdoor classroom!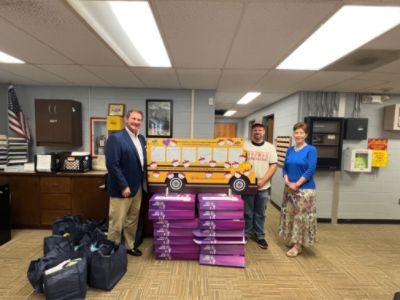 ---
Hendersonville Elem. loves Hunter Subaru! - Shannon P
Hendersonville Elementary School is honored to have Hunter Subaru as one of our STEM level donors for our 50th celebration of our school in 2022! Kate Redmond graciously was involved in the entire process and we were able to secure a Clear Touch Smart Board for our goal to become a Model STEM school in NC! We are so grateful for them and highly recommend their dealership for all of your automotive needs! We love Hunter Subaru!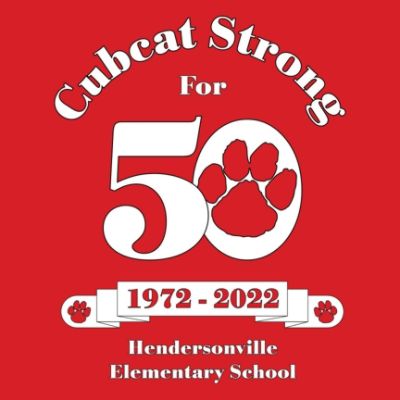 ---
Empowering Women Leaders in Our Community - Kate R
Part of the benefit of working with so many non-profits is bridging the gap between the resources. Hunter was able to bring women from our partner non-profit organizations, Boys and Girls Club and OpenDoors AVL, to attend a leadership seminar empowering women to become leaders and build their toolbox to success. Exposure to what we can do as individuals only continues to drive the determination of the next generation of leaders in our community. This event was hosted by the Asheville Chamber of Commerce.
---
Hunter Subaru Cleans Up Ecusta Trail - Kate R
A group of team members from Hunter participated in a two-mile trail cleanup day on Monday. The Ecusta Trail project will be a 19.4-mile multi-use greenway along an unused railway corridor connecting Hendersonville and Brevard. This 'linear park' will beckon people of all ages and abilities to reach destinations by walking, running, biking and wheelchair. The rail line meanders through fields and forests, beside streams, pastures, and country churches, offering a picture-book walk through a life nurtured and cradled in the mountains of Western North Carolina. We were so excited to be able to get out and help clean up this trail as we look forward to using it in the future. The Hunter Automotive Group holds Hunter Hometown Projects throughout the year to give employees time to support local non-profits as part of our mission to improve the quality of life for everyone.
---