The 2023 Subaru Love Promise Community Commitment Award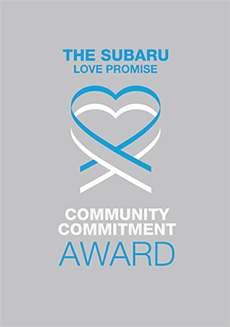 We've been nationally recognized for our dedication to our community and the Subaru Love Promise.
We're honored to receive the 2023 Subaru Love Promise Community Commitment Award. This award nationally recognizes Subaru retailers who are making the world a better place while demonstrating an outstanding commitment to supporting passions and causes in local communities. These efforts are focused in important areas such as the environment, community, health, education, and pets.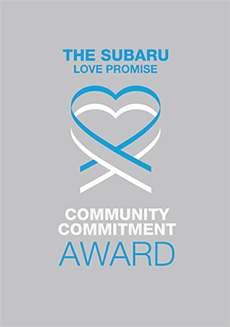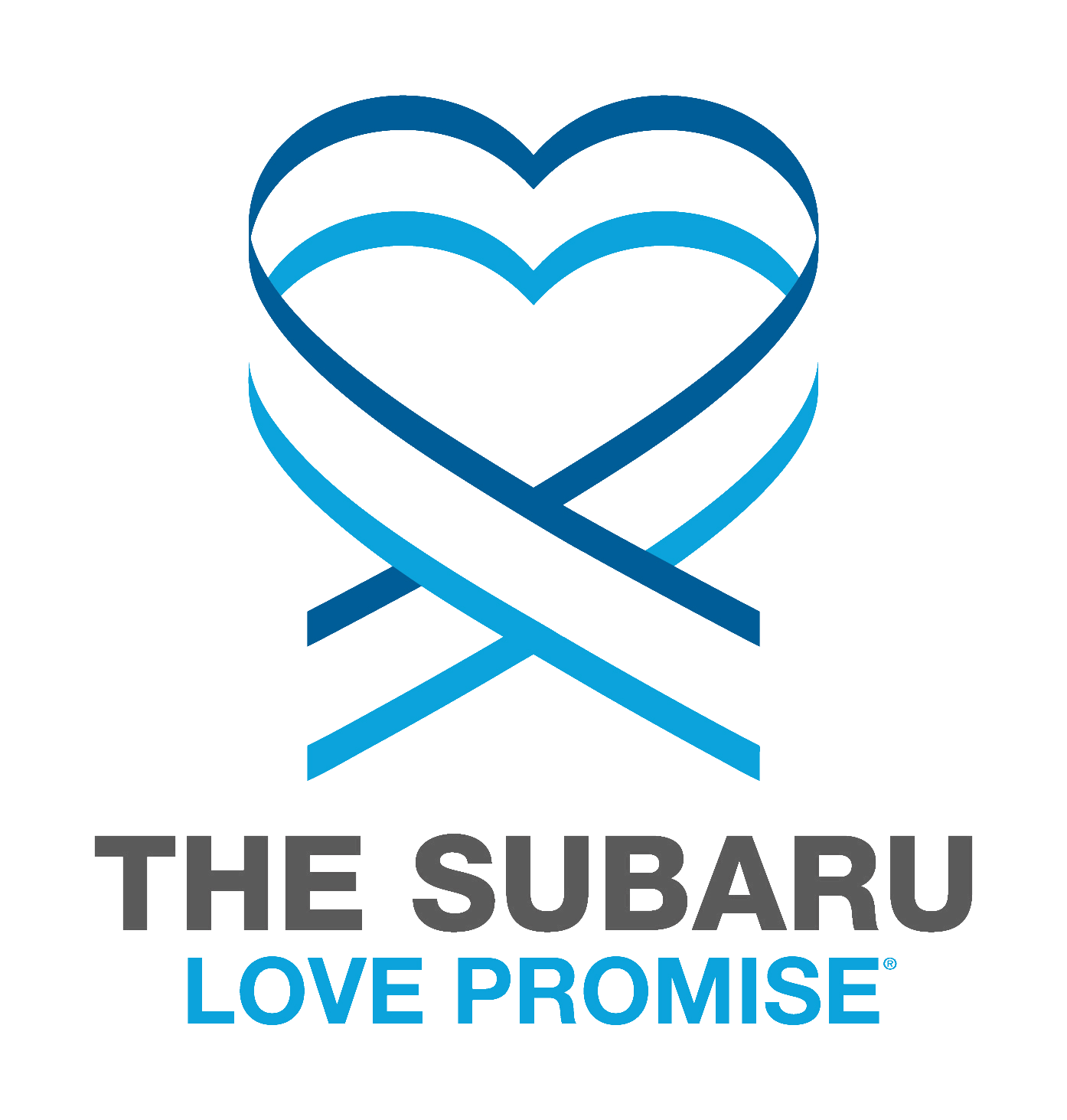 What is the Subaru Love Promise?
Subaru and our retailers believe in making the world a better place and the Subaru Love Promise is our vision of respecting all people. This is our commitment to show love and respect to our customers and to work to make a positive impact in the world.
How is Hunter Subaru dedicated locally to the Love Promise?
Our Love Promise can be seen in various partnerships with local charities and non-profits. We're grateful for the opportunity, not only to be a part of our community, but to serve it as well.
Blue Ridge Humane Society
Boys & Girls Club of Henderson County
Mission SECU Cancer Center
Love Promise Stories from Hunter Subaru
Subaru and Hunter Subaru believe in making a positive impact on the communities in which we live and work. We uphold that belief through our Love Promise Community Commitment. Every month, we select inspiring stories from customers and partners from around our area who strive to support our collective commitment and feature them here
It takes a community! - Daphne K
We can't express enough how truly grateful we are for the unwavering support that Hunter Subaru has shown us in making the 3rd Annual Jump Off Rock race a huge success. Without your generous contribution, we could not have continued this community tradition that brings together diverse groups of people, all with a shared goal of achieving their personal best through running. This year, we witnessed nearly 900 runners coming together on May 13th in Hendersonville, NC, each with their own unique story and driving force behind their participation in the race. It was truly inspiring to witness firsthand the dedication and enthusiasm that each and every participant brought to the table. Through Hunter Subaru's support, we were able to extend our efforts to giving back to the community by supporting four local non-profit organizations, including the YMCA of Hendersonville, Blue Ridge Humane Society, Friends of Laurel Park, and iDream Athletes Foundation. These organizations have been doing tremendous work in our community, providing essential services and support to those in need. We simply cannot thank Hunter Subaru enough for your generous contribution. Your partnership and support has touched the lives of so many, and we are thankful beyond words for the positive impact that you have made. We look forward to continuing this partnership and making a difference, not just through the Jump Off Rock race, but through our collective efforts to support our community. Thank you!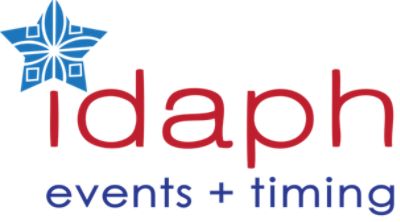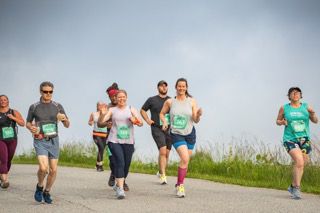 ---
We Honor Veterans Breakfast - Stephanie W
The Foundation hosted a breakfast to honor and thank volunteers and supporters of the We Honor Veterans program at Four Seasons. Through a partnership with the Military Officer's Association of America, the program honors veterans receiving hospice care with special pinning ceremonies. Guest speakers John and Donna Culp discussed their experience with Bomb Techs without Borders, a nonprofit organization dedicated to preventing casualties caused by landmines, IEDs, and other explosives which did not detonate during war. You can learn more about their work here: https://bit.ly/3n8WsAg A special thank you to Hunter Subaru for sponsoring this event and supporting our veterans!
---
Hunter hosts 3 chamber events to bring together local business - Amy M
Hunter Subaru worked with Henderson County Chamber of Commerce, Asheville Chamber of Commerce, and Brevard Chamber of Commerce to ring small business together for a networking event at the store. This opportunity allowed for idea generation, networking and collaboration to bring together all these business around Western North Carolina to better support the region.
---
YMCA Healthy Kids Day - LoriKay P
Hunter Subaru was a proud supporter of YMCA Healthy Kids Day this year in Mills River. Serving over 300 kids, activities were setup from local businesses throughout the park to encourage kids to get active. Hunter gave away water bottles as well had a soccer activity for them to engage with the team.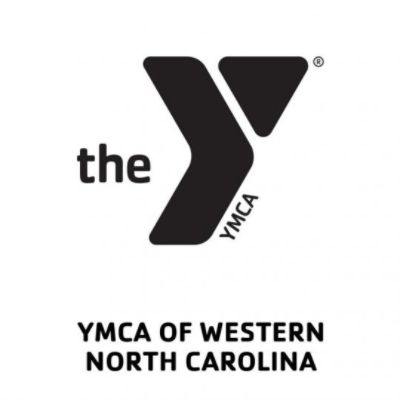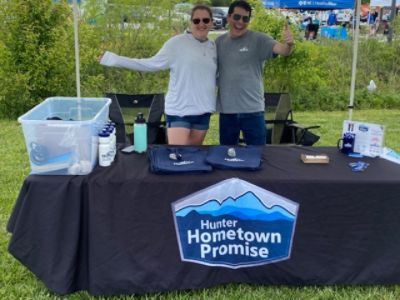 ---
Hunter Subaru supports WomenUP - Asheville - Donna H
Celebrating Women in Business! WomanUP is an initiative from the Asheville Area Chamber of Commerce focused on women in business who wish to build a strong network of women intent on inspiring one another to achieve individual potential; supporting each other in business endeavors; and creating a legacy through mentorship. Hunter Subaru is a proud supporter of the ongoing event, bringing female employees to each event to promote their growth as well as some of the non-profit partners like the Boys and Girls Club of Henderson County and OpenDoors AVL, providing these resources to their students and mentors.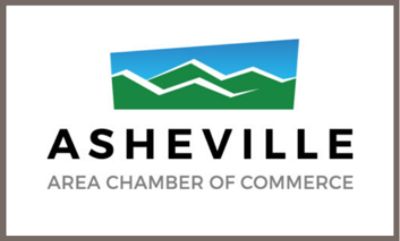 ---
Taste of Asheville - Vanessa S
Asheville Independent Restaurants Association brought back their annual Taste of Asheville event to a packed house at AB Tech, sponsored by Hunter Subaru. The event is to help support small local business through a tasting and interactive event featuring all the local chefs, restaurants, and beverages. AIR is all about food in Asheville – delicious, locally-sourced, award-winning food. But we are also about making a difference in the kitchen, at the table, and in the community. We began in 2003 with the spark of an idea formulated by four local restaurant owners who believed that by working together, Asheville's independent restaurants could create a culture of collaboration and stewardship unique in the industry. Today, our 13-member board leads an organization of 150+ members, making us the largest not-for-profit (501C-6) organization of our kind in the U.S.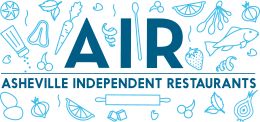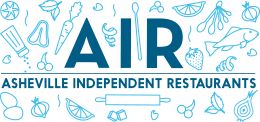 ---
Youth of the Year - Stacie M
Please join us in congratulating our 2023 Youth of the Year! Four Club members competed this morning for our title - Avery, Nizon, Troy and Adrian all gave us a glimpse into the difference the Club makes in our community. We are so proud of them all! We are also excited to announce NIZON as the 2023 Youth of the Year Winner!! Thank you to Hunter Subaru who made this day of competition possible and provided $1,000 in College Aid as our prize for today's winner. Nizon will go on to compete at the state level representing our Club later this year.

---
Hunter Subaru supports Boys Scouts - Daniel Boone Council - Tom G
We are so thankful for the support of Hunter Subaru and the Daniel Boone Council, Boy Scouts of America. Their continued support is one of the reasons the Hunter family was recognized for their efforts as well as supporting our annual dinner and honoring distinguished citizens.

---
Hunter Volunteers at Pisgah Project Day - Nina A
Hunter Subaru participated both financially and physically with this years Pisgah Project Day, an annual day to help clean up the national forest and repair trails in collaboration with Earth Day. The Pisgah Conservancy is a non-profit in Western North Carolina that coordinates the event along with trail and preservation initiatives year round with the National Forest Service. This year, despite the drizzly start to the day, we had a total of 369 volunteers join us (a PPD record) and we're so grateful for all that we accomplished together this Earth Day. Pisgah Project Day 2023 highlights include: Construction of a new 16-foot trail bridge on Lower Sidehill trail Full re-decking of a 70-foot suspension bridge on North Mills River trail Preparation and abutment work for the construction of a new 30-foot trail bridge on Cat Gap Loop trail (funded by our generous Lead Sponsor, the Transylvania County Tourism Development Authority!) Graffiti removal, maintenance, and viewshed improvement at Looking Glass Falls Trail maintenance focused on tread maintenance, rock work, step construction, and brushing throughout the District including on Sam Knob, Barnett Branch, North Face, Slickrock Falls, Haywood Gap, and Turkeypen Gap trails Installation of three bog bridges and rock armoring across the slide on Daniel Ridge trail Heavy mechanized trail improvement projects on South Mills River and Cove Creek trails Horseback trail clearing of 20 miles of trail on Horse Cove, Cantrell Creek, and South Mills River trails New turnpike construction on the Exercise, Eastatoe, and Cat Gap Loop trails Dumpsite cleanup off of Highway 215 across from Courthouse Creek Road - 1,280 pounds of trash was hauled to the landfill! Thank you to Transylvania Solid Waste for allowing us to dump the trash free of charge. Trash removal along Davidson River Road Gardening projects at the Ranger Station and Cradle of Forestry Brush removal around historic buildings on the Biltmore Campus trail at the Cradle of Forestry Non-native invasive species (NNIS) removal along Avery Creek Road and at Ledford trailhead in Bent Creek Privet removal and construction of a rock-bordered, mulched walkway at Sycamore Flats Demolition and removal of an illegal structure in Fate Osteen Cove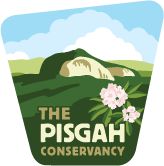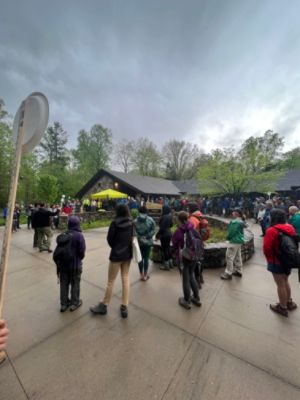 ---
Safelight Launches Children's Play Therapy Room - Lauren W
Hunter Subaru and the Hunter Hometown Foundation, provided a grant to Safelight in Hendersonville North Carolina to support a Children's Play Therapy Room. This amazing space provides a safe and nurturing environment for children to express themselves through play and art therapy. The trained specialists at Safelight use play therapy techniques to help children heal from trauma and build resilience. We're grateful for organizations like Safelight that are dedicated to supporting the well-being of our community's children.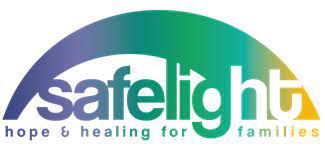 ---