Founded on March 1, 1940, the Hunter Automotive Group has been serving Hendersonville for three quarters of a century and has cultivated deep roots in the community over the years. Randy and his cousin, Tom Hunter, are the owners and operators of Hunter Auto Group which encompasses Hunter Subaru Hyundai, Hunter Nissan, Hunter Volvo, Hunter Powersports and 1st Choice Auto Centers.
"Like my father always said, you have to give back to your community what it gives you," said Tom Hunter. "We are so blessed to be part of this community and to be able to give back to the place that raised us." 
Tom and Randy have always been active members of the Hendersonville community. Randy has served as Chairman of the Salvation Army advisory board. He has been involved with the Merchants Association Board and has been very active within the Boy Scouts organization. Randy also served as a Board member of the YMCA. 
The Boys and Girls Club of Henderson County
Randy and Tom are both extremely proud to be part of the team involved with the Boys and Girls Club of Henderson County. 
The mission of the Boys & Girls Club of Henderson County is to "To inspire and enable young people, especially those who need us most, to realize their full potential as productive, responsible, and caring citizens."
The Hunter Automotive Group is proud to be the Premier Sponsor of the 2017 Youth of the Year for the Boys & Girls Club of Henderson County! We are honored to support this wonderful local organization!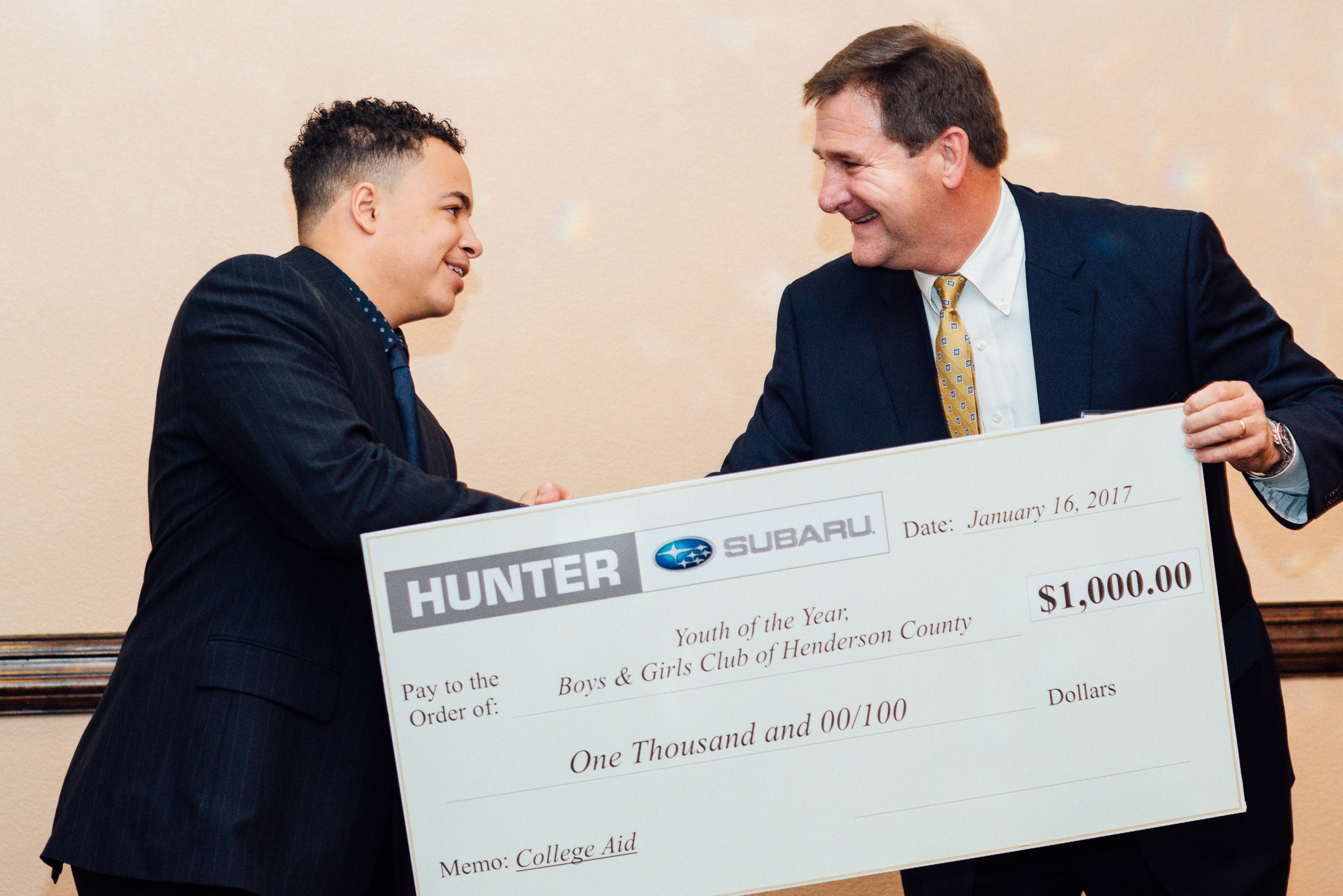 Randy Hunter presents a $1000 scholarship check to the 2017 Youth of the Year, Taerek Daniel.