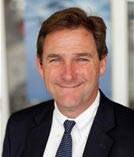 At many car dealerships the owners are hard to speak to, hardly there or not at the dealership at all.  Hunter Subaru is different! Randy Hunter is at the store and ready to take your call, email and even speak with you personally.
Hunter Subaru has been family owned and operated since its inception.  Hunter Subaru is an outstanding and giving member of the community and Henderson County.  Take a look at our
Subaru Love Promise
page and our
Hunter Auto Group in our Community
page to see who receives a part of our proceeds.
Randy has an open door policy and believes that transparency equals trust.  He is readily accessible and will personally respond to you by either phone or email.